Regular price
Sale price
$52.00 USD
Unit price
per
DESCRIPTION

Variegated tones of red and orange with darker contrasting grain lines. Grain often swirly and tight.

Weight approx. 65 lbs per cu ft
Lumber usually consists of boards ranging from 3"-7" wide and 2'-6' long

COUNTRY OF ORIGIN

Cococbolo grows from the Sierra Madres in western Mexico and throughout Central America.

BOTANICAL NAME
Dalbergia Retusa
OTHER NAMES
Granadillo, Cocoboloa, Tampiceron (Mexico), Rosewood
BIOLOGICAL INFORMATION

Tree flowers January to May and again August – September
Cross pollination crucial
Trees usually grow very far apart because of the necessity of cross pollination
Fire aids in germination
Grows mostly in dry tropical highlands
Height up to 80'
Diameter up to 40"
Larger diameter trees often hollow heart

MECHANICAL PROPERTIES
High mechanical strength in all categories. Can be brittle.
WORKING PROPERTIES

Cocobolo machines well with sharp tools
Blunting effect on cutting edges, tools must be kept sharp
The oily texture can be brought to a sheen without finish
Use wax finish for best results
Very difficult to glue, wipe joint surfaces with acetone or denatured alcohol to draw out the oils, then use epoxy for best adherement.

DURABILITY
Very durable
SEASONING
Dries very slowly with tendency to end split and surface check. Surface more prevalent in thicker material. Very minimal shrinkage and distortion.
USES

High end turnings
High end furniture
Knife handles
Tool handles
Executive pens
Game call
Jewelry boxes
pool cues

Also a perfect wood for unique, exotic looking hardwood flooring.

COMMENTS
Cocobolo is listed on CITES appendix II and has strict trade regulations. Cocobolo dust can be an irritant.
Shipping Information

Please call 1.877.232.3915, e-mail or message us online. We will call you to verify your order and to make payment arrangements. We also have several other trucking companies that work with us at a 72% discount which we pass onto you. Orders can be shipped direct to your home or jobsite.  We can also hold orders at your local freight terminal for customer pickup. Small orders are shipped via UPS. We also ship to European and other foreign countries on container load basis. We ship anywhere in the world...please phone or email if you have shipping questions.
Check out our complete terms of sale for more info >
Share
View full details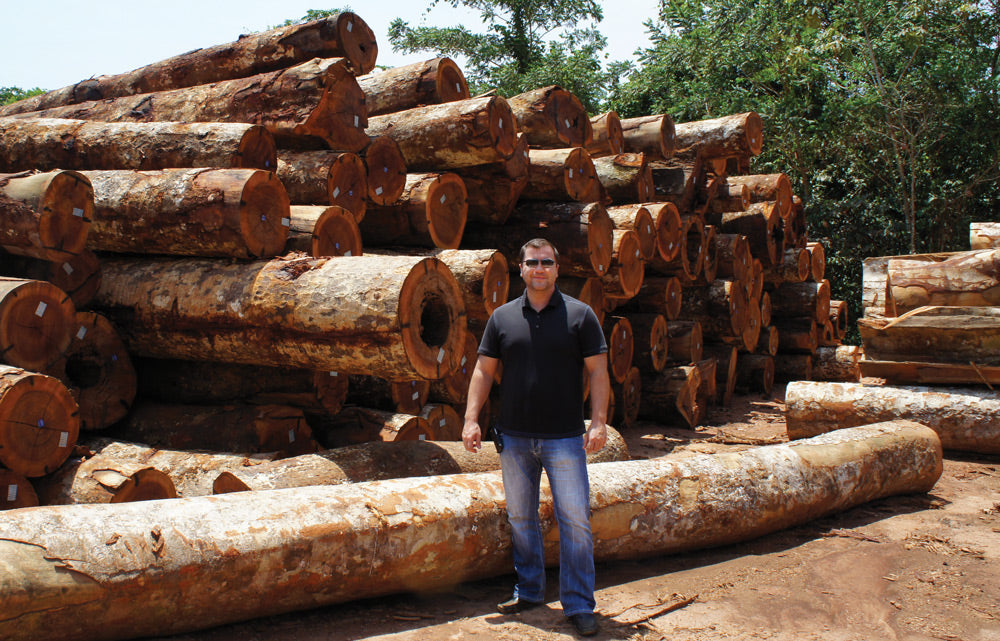 Boycott the Middle Man
Discover How IpeDepot.com Offers Sustainable Ipe Decking at Such Low Prices
Since the inception of our company, we've purposely avoided, and have boycotted anyone in our procurement staff and our producers throughout Brazil from dealing with lumber brokers, traders, or mills with a reputation of non-compliance. While other company's might fall for the tricks and deceptive practices that many brokers and mills employ, we've heard enough horror stories from customers that have been burned to know that it's sometimes better to take the more righteous path. This simple action of avoiding the middleman has enabled us to consistently import and ship only the best, sustainably harvested Ipe wood decking to you, our valued customers.